Pictures say more than a thousand words …
Therefore, we show you with our references which building projects we have already successfully realised in more than 15 years of HBH. Take a look for yourself!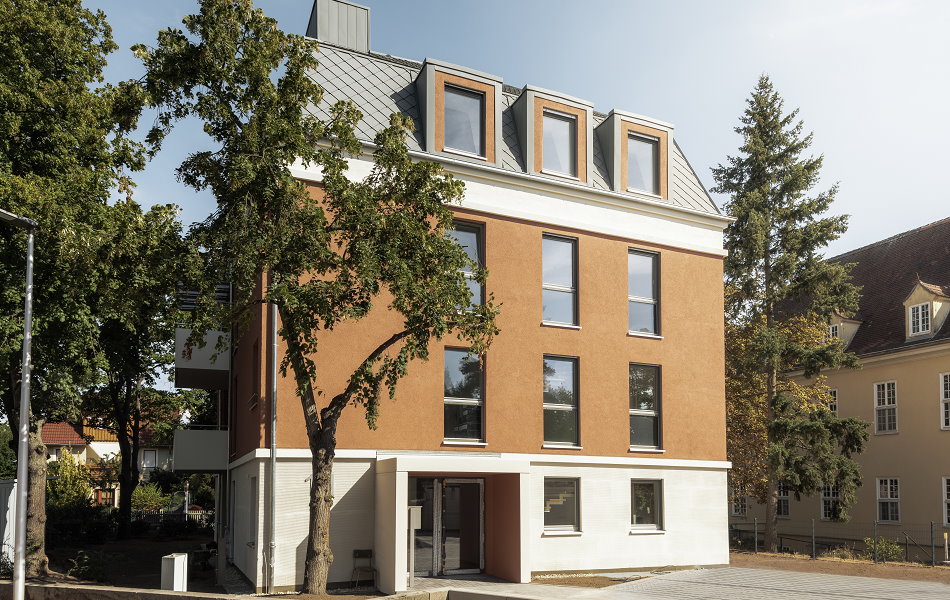 Borstraße 1d, 01445 Radebeul
Completion 2022
5 Flats
Modern city villa, partly with pointed house view above Meißner Straße
3.5-, 4- and 5-room flats with approx. 100 m² to 144 m² living space
all flats have a balcony or terrace
Equipment variants planned by interior designers
without steps with lift from the basement or entrance level to the attic floor
Car parking spaces
Large number of bicycle parking spaces
Condominiums in Dresden-Löbtau
Stadtgärten am Lerchenberg, Braunsdorfer Straße 7/7a in 01159 Dresden
Completion 2021
Two modern, versatile and energy-saving apartment buildings with 17 flats
2- to 5-room flats with 65 m² to 127 m² living space
quiet and green residential area
each flat has a balcony or terrace with south or south/west orientation
Green outdoor area designed by landscape architects
Underground parking spaces
Large number of bicycle parking spaces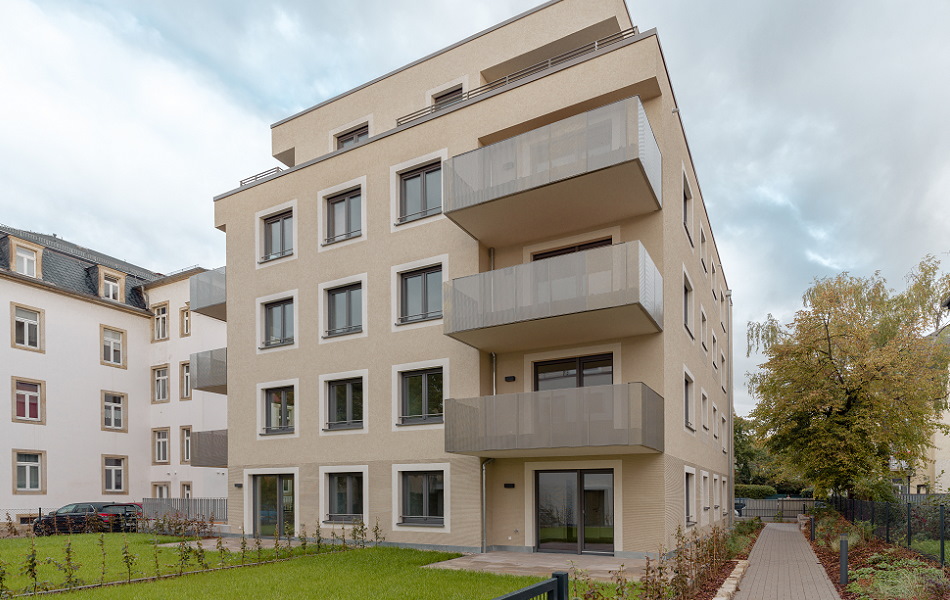 Rental flats for commercial investors in Dresden-Dobritz
Franz-Mehring-Straße 19/21 in 01237 Dresden
Sale to a global investor, incl. Rental of all flats.
Completion 2020
24 Flats
optimally oriented floor plans – functional and family-friendly
Passenger lift
Outdoor parking spaces
sufficient bicycle parking spaces
Cellar for each flat
landscaped green garden area incl. playground
Condominiums in Dresden-Neustadt
Stadthaus Lucius, Seitenstraße 11/13 in 01097 Dresden
Completion 2020
18 Flats
2- to 5-room flats with approx. 68 to 131 m² living space
each flat with balcony, loggia or terrace
Modern, versatile and optimally oriented floor plans
without steps with lift from the underground car park or entrance level to each floor up to the 1st attic floor
Underground parking spaces
sufficient bicycle parking spaces
Cellar for each flat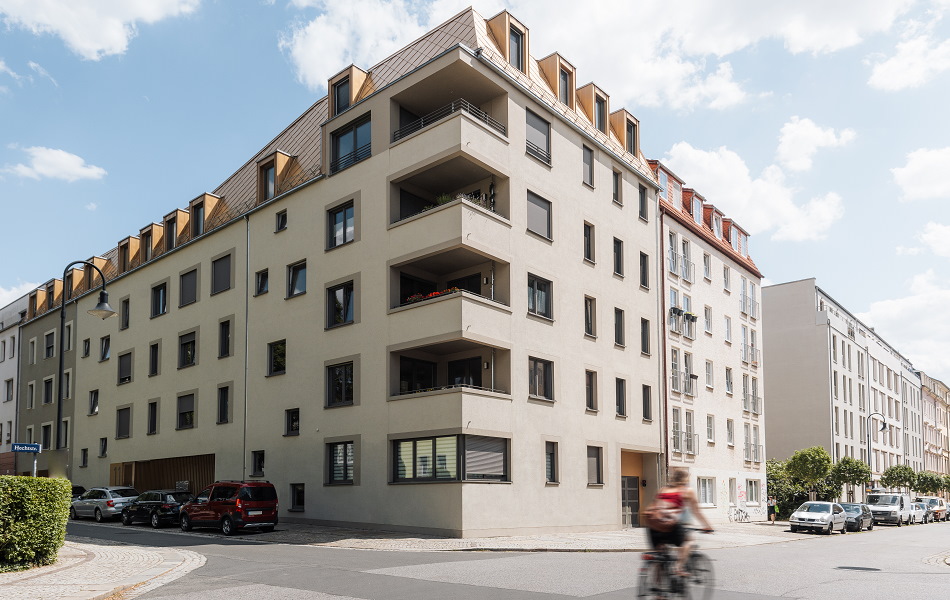 Condominiums in Dresden-Neustadt
Kiefernstraße 19 in 01097 Dresden
Completion 2019
9 Flats
3- to 5-room flats with approx. 90 m² to 130 m² living space
each flat with balcony or terrace
generously designed green space
without steps with lift to each floor
Equipment variants planned by interior designers
Underground parking spaces
sufficient bicycle parking spaces
Cellar for each flat
Energy Saving Ordinance 2016
Condominiums in Dresden-Trachau
Stadthäuser Trachennowe, Richard-Rösch-Straße 13/15 in 01129 Dresden
Completion 2019
15 flats in two buildings
3- and 4-room flats with approx. 77 m² to 114 m² living space
each flat with balcony or terrace
without steps with lift from the underground car park or entrance level to the top floor
Green landscaped outdoor area
Underground parking spaces
sufficient bicycle parking spaces
Cellar for each flat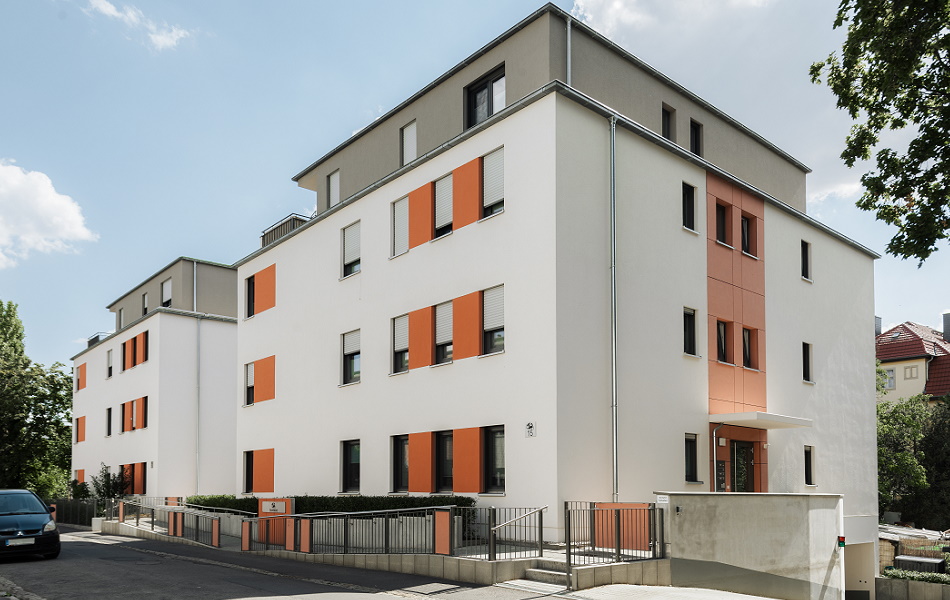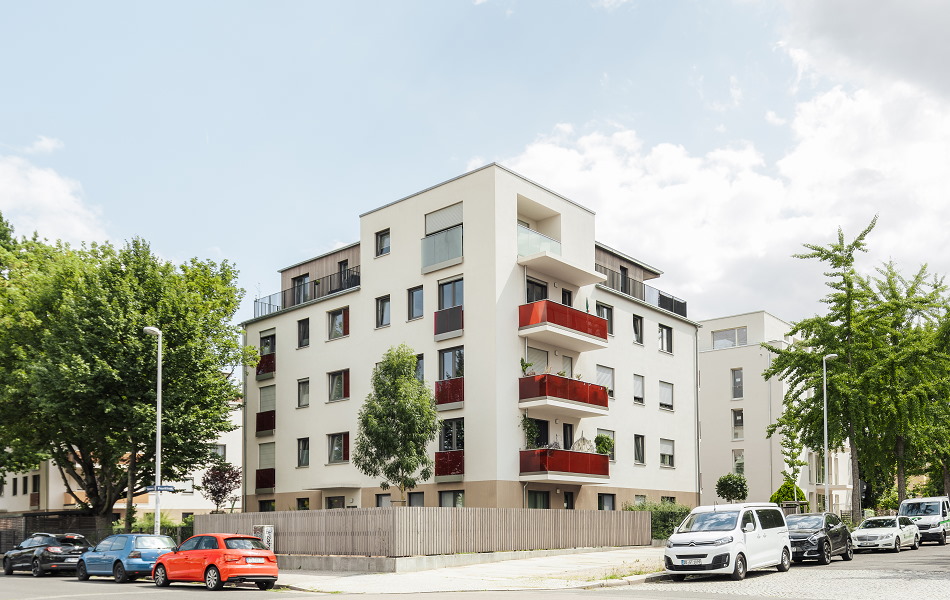 Condominiums in Dresden-Südvorstadt
Quartier am Beutlerpark, Schnorrstraße 72/72a in 01069 Dresden
Completion 2018
2 buildings with a total of 28 flats
2- to 4-room flats with approx. 68 m² to 106 m² living space
Individual floor plan design possible
each flat with balcony or terrace
without steps with lift to each floor
Underground parking spaces
sufficient bicycle parking spaces
Cellar for each flat
Condominiums in Dresden-Plauen
Klingenberger Straße 21 in 01187 Dresden
Completion 2018
7 Flats
2- to 5-room flats with approx. 74 m² to 133 m² living space
turnkey execution
each flat with balcony or roof terrace
Underfloor heating, parquet
Barrier-free access with lift
Equipment variants planned by interior designers
Car garage on the ground floor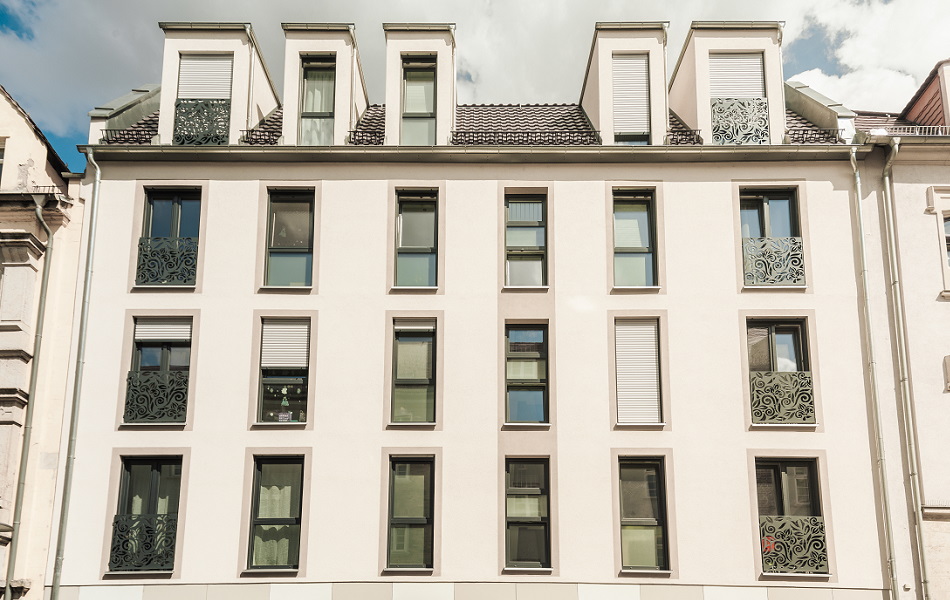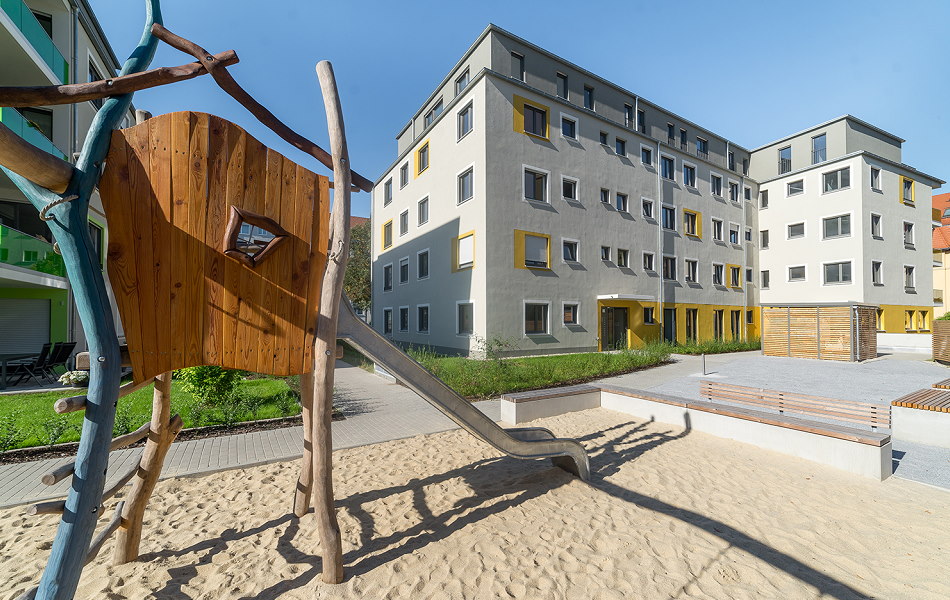 Condominiums in Dresden-Striesen
Stadthaus Lauenstein, Lauensteiner Straße 37b / Zinnwalder Straße 1 in 01277 Dresden
Completion 2016
Two entrances with a total of 22 flats
3- to 5-room flats with approx. 72 m² to 142 m² living space
Modern, versatile, energy-saving
each flat with balcony or terrace
Underfloor heating, parquet flooring, floor-level shower
Barrier-free with lift from each floor to each floor
Underground parking spaces
sufficient bicycle parking spaces in the basement
Cellar for each flat
landscaped green area
Condominiums in Dresden-Briesnitz
Weistropper Straße 4 in 01157 Dresden
Completion 2016
9 Flats
3- to 5-room flats with approx. 73 to 136 m² living space
energy-efficient construction
each flat with balcony or terrace
Stepless with lift from each floor to each floor
comfortable underfloor heating
Car parking spaces in the underground car park
Bicycle parking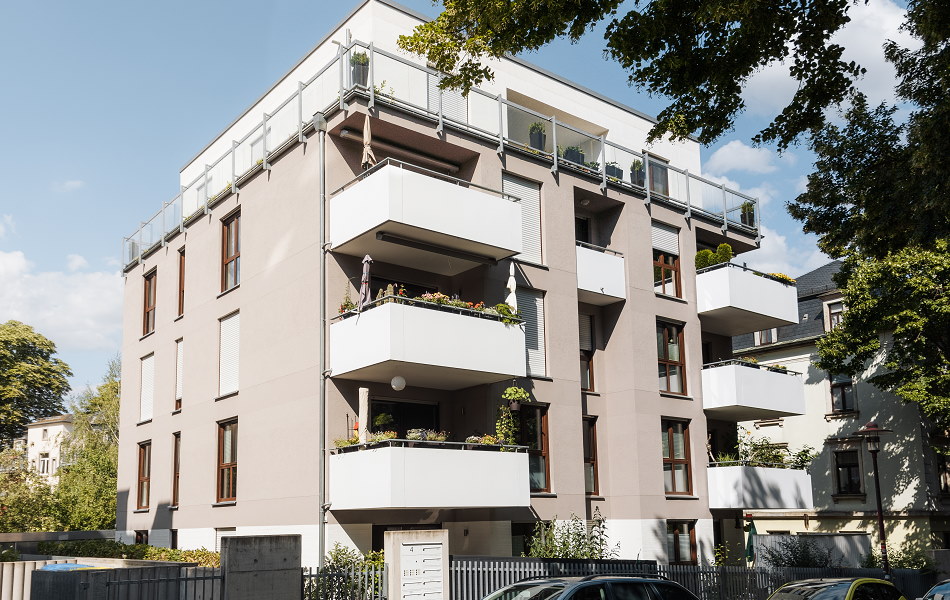 Condominiums in Dresden-Striesen
Quartier S, Zinnwalder Straße 3 / 5 in 01277 Dresden
Completion 2015
23 condominiums divided into 2 entrances
3- to 4-room flats with approx. 85 m² to 135 m² living space
Modern, versatile, energy-saving
each flat with loggia or terrace
Underfloor heating
Barrier-free with lift from each floor to each floor
Underground parking spaces
Bicycle parking space in the basement
Cellar
landscaped green area
Schützenplatz 3 in 01069 Dresden
Completion 2015
12 flats and 1 office unit
3- to 6-room flats with approx. 109 to 250 m² living space
Outstanding residential quality in a prime city centre location
unobstructed views
Upscale interior "made to measure
Eligible, energy-saving construction
Each flat with terrace and/or balcony
Barrier-free access with lift
Underground parking spaces
Balconies and French doors extend the living and sleeping areas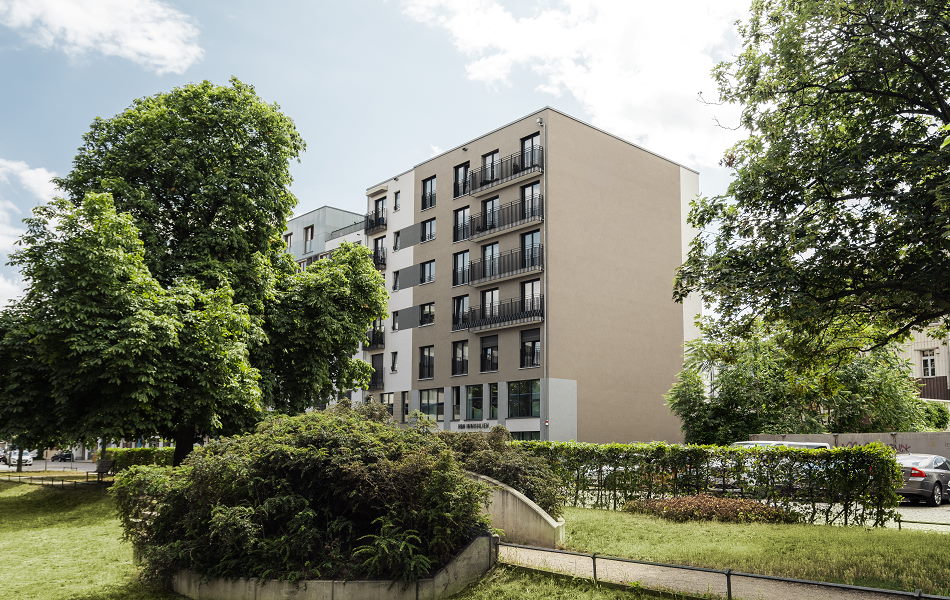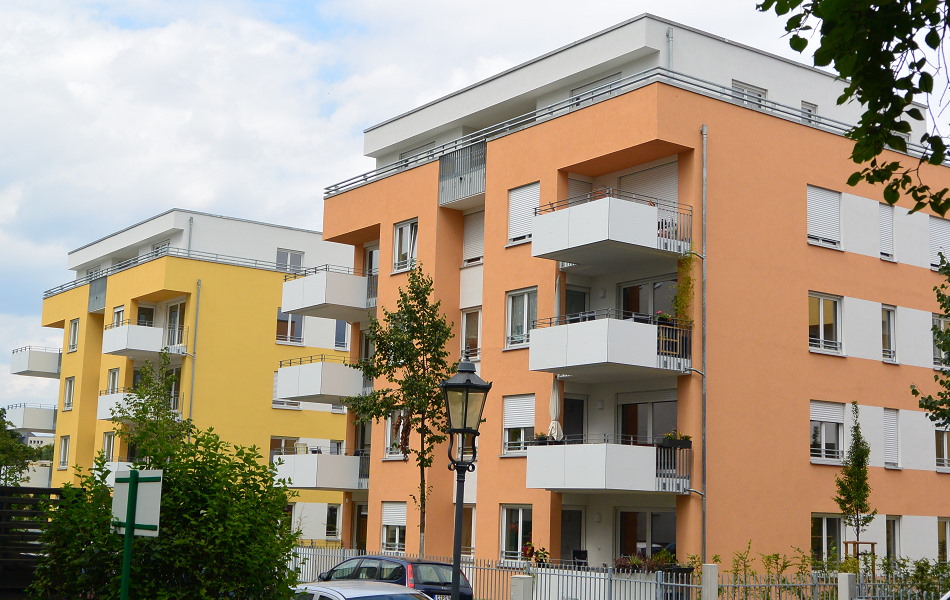 Condominiums in Dresden-Striesen
Wittenberger Stadthäuser house 3 and 4, Wittenberger Straße 3/5 in 01309 Dresden
Completion 2013
2 buildings with a total of 18 flats
2- to 5-room flats with approx. 67 to 133 m² living space
Modern, versatile, energy-saving
each flat with balcony or terrace
Chimney connection
Underfloor heating
Barrier-free with lift
Underground parking spaces
Bicycle room in the basement
Condominiums in Dresden-Striesen
Wittenberger Stadthäuser house 1 and 2, Paul-Gerhardt-Straße 16/16a in 01309 Dresden
Completion 2012
2 buildings with a total of 18 flats
2- to 5-room flats with approx. 67 to 133 m² living space
Modern, versatile, energy-saving
each flat with balcony or terrace
Chimney connection
Underfloor heating
Barrier-free with lift
Underground parking spaces
Bicycle room in the basement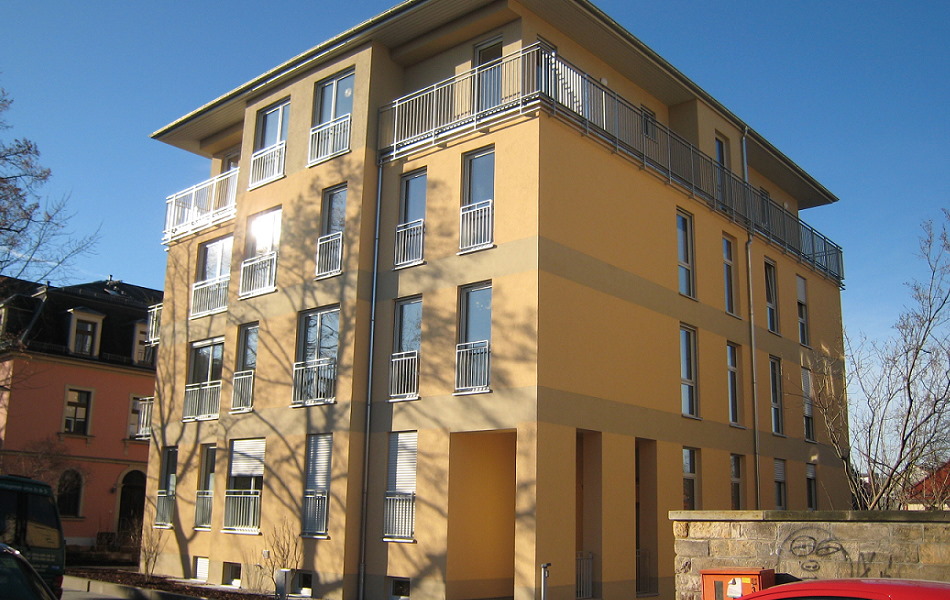 Baumstraße 3 in 01099 Dresden
Completion 2011
7 Flats
3- to 5-room flats with approx. 73 to 174 m² living space
Modern, versatile, energy-saving
Underfloor heating
Barrier-free with lift
Underground parking space
Bicycle room in the basement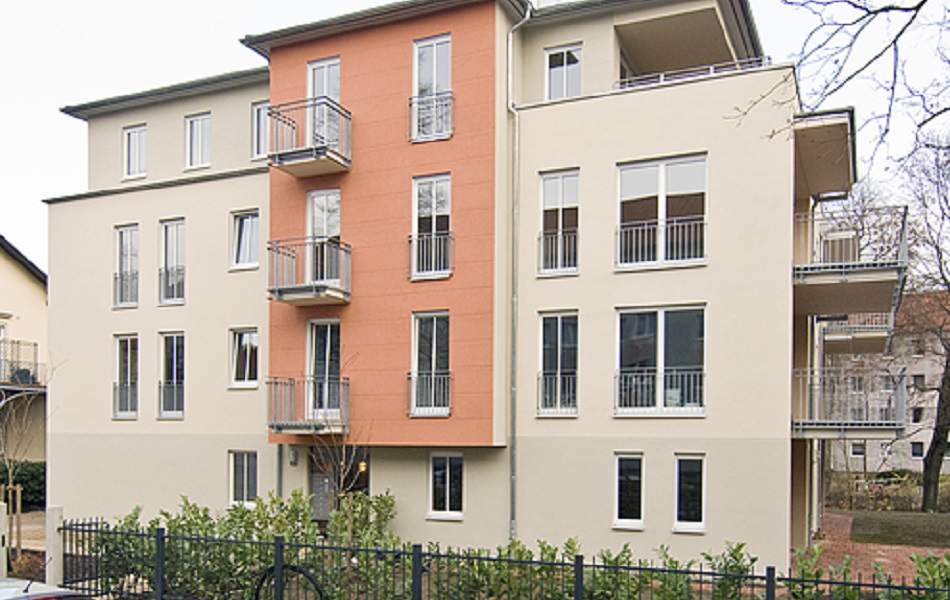 Condominiums in Dresden-Südvorstadt
Bergstraße 15a in 01069 Dresden
Completion 2009
7 flats with approx. 98 to 134 m² living space
Historically modern, versatile, energy-saving
each flat with balcony
Cellar
Redevelopment property in Dresden-Südvorstadt
Zellescher Weg 3 in 01069 Dresden
Office building – conversion and new letting with subsequent complete sale to a large German real estate company
8 office units on approx. 1600 m² living space
30 car parking spaces
Very good equipment for high-quality office use
Doors with increased sound insulation
modern locking systems